Buy Facebook page likes + followers & more.
Fast with no sign up required.
Grow your Facebook account. Stand out from your competitors while keeping the focus on your business.
No passwords, delivered fast and anonymously to your account.

Only $0.04 per page likes + follower

.
Higher Conversion

100% Growth

Guaranteed

Rated 4.9/5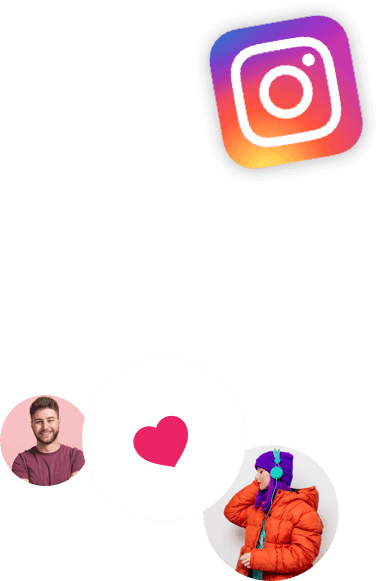 The #1 Rated Facebook Page Likes + Followers Service
Social Crow helps you get more Facebook page likes + followers, likes and comments 10x times faster than our competitors.
Looking to increase your website's conversion rate? Look no further, our services provide amazing social proof to increase trust and confidence in your brand. With our help, you'll see a significant increase in your conversion rate in no time! From our research we have found that acounts with low followers have follow back rate of less than 5%.
Build Trust And Credibility

Increase Your Conversion Rate

Faster Organic Growth
If you're looking to grow your business rapidly, you need to focus on building up your social media following. Having a large social media following will give you the ability to reach more people, which will in turn lead to more customers and more growth for your business.
Increase Conversions

Growth Guaranteed

1.5M+ Followers Available
At our company, we pride ourselves on providing excellent customer satisfaction. We always work hard to ensure that our clients are happy with our products and services. We go above and beyond to make sure that they are satisfied with their purchase. We have a team of dedicated customer service representatives on stand-by ready to solve all your needs.
24/7 Customer Support

Free 30 Day Refill

Custom Orders Accepted
Time to get
serious

.
See what

Social Crow

can do for you:
Join our 60,000+ successful clients

Up to 15x more effective than Google/Facebook ads

Recommended by the best experts in the space
Our Successful Clients:
YouTuber
Meet Kevin
@MeetKevin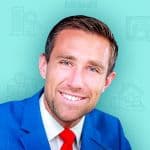 Entrepreneur
Riya Karumanchi
@smartcane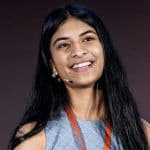 Entrepreneur
Grant Cardone
@GrantCardone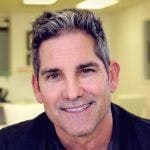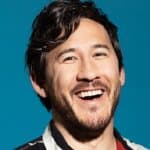 Entrepreneur
Gary Vaynerchuk
@garyvee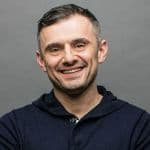 YouTuber
Meet Kevin
@MeetKevin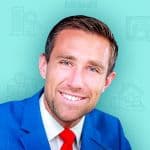 Entrepreneur
Riya Karumanchi
@smartcane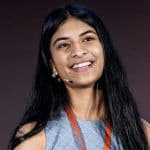 Entrepreneur
Grant Cardone
@GrantCardone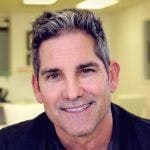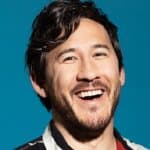 Entrepreneur
Gary Vaynerchuk
@garyvee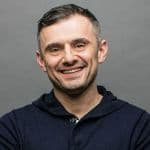 YouTuber
Meet Kevin
@MeetKevin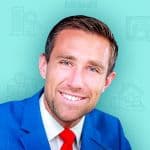 Entrepreneur
Riya Karumanchi
@smartcane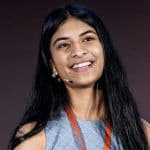 Entrepreneur
Grant Cardone
@GrantCardone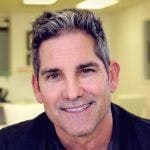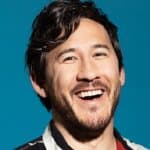 Entrepreneur
Gary Vaynerchuk
@garyvee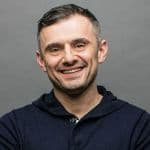 Entrepreneur
Cindy Mi
@cindymiVIPKID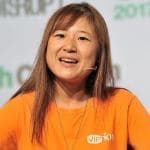 Entrepreneur
Chris Winfield
@TheConnector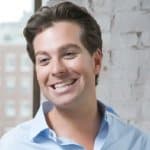 YouTuber
Jacksepticeye
@Jacksepticeye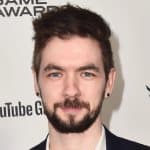 Entrepreneur
Sofia Castro
@sofia_caz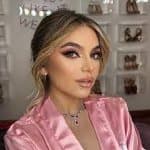 Entrepreneur
Mario Nawfal
@neverfall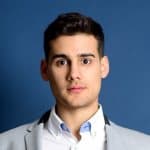 Entrepreneur
Cindy Mi
@cindymiVIPKID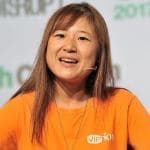 Entrepreneur
Chris Winfield
@TheConnector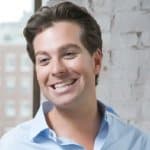 YouTuber
Jacksepticeye
@Jacksepticeye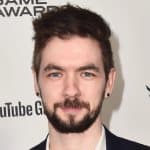 Entrepreneur
Sofia Castro
@sofia_caz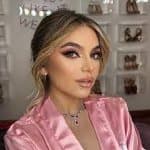 Entrepreneur
Mario Nawfal
@neverfall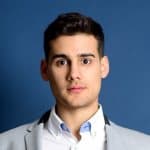 Entrepreneur
Cindy Mi
@cindymiVIPKID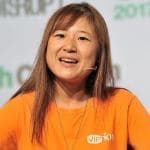 Entrepreneur
Chris Winfield
@TheConnector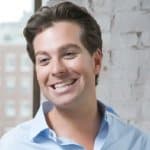 YouTuber
Jacksepticeye
@Jacksepticeye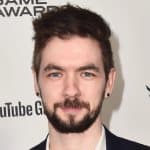 Entrepreneur
Sofia Castro
@sofia_caz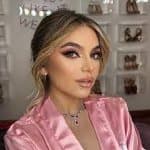 Entrepreneur
Mario Nawfal
@neverfall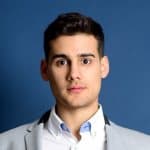 Check out 60,000+ more successful clients that used our services
Trusted by leading brands, businesses, and influencers for organic Facebook growth:
9.1 / 10
Customer Service Rating
How Do We Do It?
For years we have been building up a large following of dedicated users that get paid to follow and help support our clients.
They are asked to visit your page self if they want to follow or not. Therefore we attract real users interested in your account and convert them into page likes + followers better and faster than other growth services, without ever putting your account at any risk of getting banned or flagged.
Looking to go viral? Buying Facebook page likes + followers, and other services will lead to organic engagement from your target audience. Use this opportunity to leap frog to the next stage of your business.
Get Started
Boost and Optimize Your Conversion
Looking to boost your conversion rates? Look no further than our top-of-the-line page likes + followers service! By purchasing page likes + followers, you'll be able to increase your brand's visibility and reach, which will in turn lead to more conversions. So don't wait any longer, buy page likes + followers today and see your conversion rates soar!
Get Started
Frequently Asked Questions
Join 60,000+ Successful Clients Today:
Start today and grow your Facebook page likes + followers, likes, comments, story views, engagement and more.
Let's Go!
Boost Your Twitter Presence with High-Quality Followers
Looking to increase your Twitter following? Our high-quality Twitter followers can help you gain more organic followers and make your account more popular at an affordable price.
Twitter followers are an important indicator of your account's popularity and demand, which can attract even more followers and the approval of the algorithm.
Fast Delivery and No Risk of Decrease
We start processing your order as soon as you complete your purchase, and we guarantee that the services you buy will be permanent with no risk of decrease. If you experience any losses within six months of your purchase, we'll refill them for you.
Refund Guarantee and 24/7 Support
We offer a refund guarantee if we can't deliver your order within the max delivery time. Plus, our 24/7 customer support is always available to help you via our embedded chat system, WhatsApp, or email.
Secure Payment and No Password Required
You can pay with your credit card through the most secure and trusted payment systems in the world, and we never ask for your password or any other private information. We recommend protecting your account and never sharing your passwords with anyone.
Warning: To ensure correct tracking of your order interactions, do not purchase the same products from different sites simultaneously.
Why Twitter Followers Matter
In the dynamic and fiercely competitive landscape of Twitter, amassing a substantial following organically can be a daunting task. Nevertheless, having a robust follower count is paramount for enhancing interaction and visibility on this platform.
To organically grow your follower base, it is essential to create unique, engaging, and entertaining content that aligns with the interests of your target demographic. Leveraging pertinent hashtags and executing well-strategized ad campaigns can significantly augment your visibility.
On the other hand, if you're seeking a swift surge in your account's popularity, purchasing Twitter followers could be an effective strategy. At Social Crow, we provide authentic, active followers from various parts of the globe, in addition to cost-effective bot followers. Our delivery service is swift and dependable, simplifying the process of purchasing Twitter followers to bolster your account's engagement. engagement.
Why Buy Twitter Followers?
Twitter serves as an influential marketing platform for various businesses, providing an avenue to engage with consumers and broaden their market scope. By procuring followers, companies can swiftly construct an extensive network on this platform and foster an open rapport with their target audience.
Investing in Twitter followers can significantly enhance your digital footprint and reputation, facilitating access to specific demographics and drawing potential sponsors. This strategy proves to be a savvy investment for individuals aspiring to become influencers or those aiming to augment the traffic to their blog or website.
Advantages of Buying Twitter Followers
Social Crow is a leading provider of authentic and convincingly realistic followers, all available at reasonable rates. The acquisition of followers through our platform can significantly enhance your visibility and interaction levels, thereby solidifying your presence on the platform. Not only does this allow you to earn revenue through sponsored content, but it also boosts your account's credibility within its specific niche or area of expertise.
Organic follower growth is also crucial, and this can be achieved by maintaining an engaging and responsive presence, coupled with the consistent sharing of high-quality content. The strategic use of hashtags and prompt replies to messages are other effective ways to heighten visibility. However, for those seeking an immediate and impactful boost to their account's popularity, the purchase of followers through Social Crow is a proven and effective strategy.
How to Get Followers on Twitter Organically
Be engaging
Don't neglect your followers
Follow popular people on Twitter
Give social messages on current issues
Retweet quality tweets
Answer your mentions
Use hashtags
Respond to messages that are sent to you
Add valid photos and videos to your shares
Share quality content
Design an impressive profile account
Share links in your content
Our Twitter Services
At Social Crow, we take pride in offering a comprehensive suite of social media services and products, with a special emphasis on Twitter. Our extensive array of Twitter-oriented products includes not just followers, but also likes, retweets, and video views.
We offer two unique types of Twitter Followers services - the Regular and the Real. The Regular service provides you with realistic followers, while the Real service ensures you receive authentic followers. Regardless of the type of service you opt for, we assure you, it will significantly enhance your interaction and engagement rates, thereby boosting your visibility on the platform. For a complete Twitter experience, we would suggest availing of all our services.
Our services are not just quick, but also secure. In no time, you will see a surge in your follower count. Though we cannot guarantee additional interaction, purchasing real followers increases the likelihood of your tweets being retweeted. The followers we provide are a diverse mix of genders and geographic locations, which contributes to making our service the highest quality offering in the market. We prioritize your security, so our payment system is designed to be safe and we never request your password.
While we primarily operate with eMerchantpay, accepting credit card payments. Our systems are fortified with a robust 256-bit SSL protection system. Upon completion of the payment process, we ensure that your new followers are added to your profile promptly.
How to Buy Twitter Followers
Choose between our Regular or Real packages.
Enter your Twitter username.
Enter the number of followers you want to receive.
Check the total cost of your purchase and make sure it is correct.
Click on 'Add to Cart' or 'Buy Now' to continue with your purchase.
Complete the payment process.
We will start delivering your Twitter followers as soon as we receive your purchase. Delivery usually takes 15-30 minutes, depending on the amount you are buying. If you experience any problems or have any questions, our 24/7 online Customer Care is available to assist you. Thank you for choosing Social Crow.